Free URL List Checker Software
DRPU Freeware URL Checker Software is designed to verify the Links that they are valid or not. Software empowers user to get familiar with the URL by providing some informational details of Links. Link Validation software holds Manage Monitoring by Threads from 50 to 400. Tool is capable to give results of multiple URLs at a same instant. This program helps us to identify broken and dead links.
Steps to Check List of Valid URLs :-
IMPORT THE URL FILE :- First step is to import the list of URLs. List can be fetched out from your system in three ways i.e. Load from Text File and Excel File.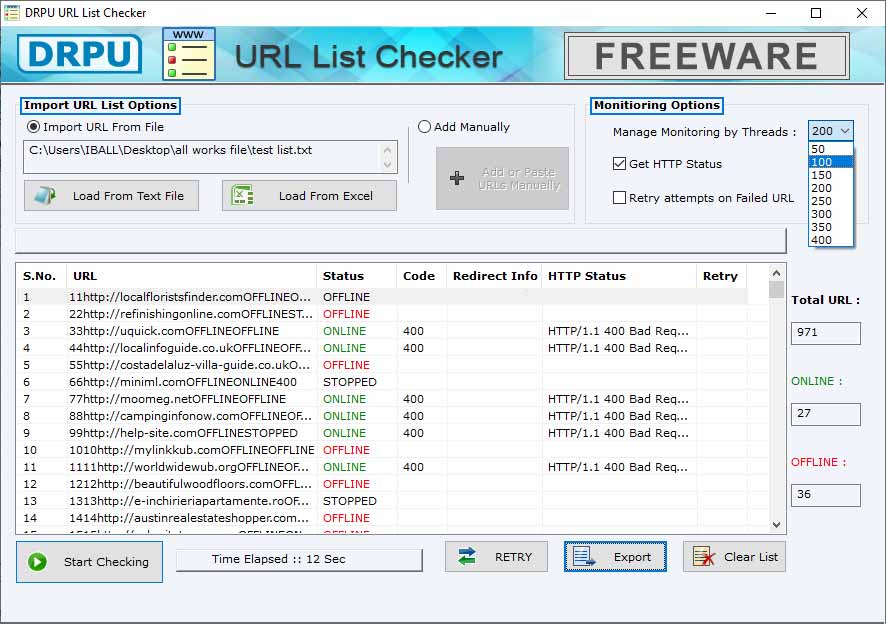 START CHECKING :- After importing file you can start the checking process of links available in the list.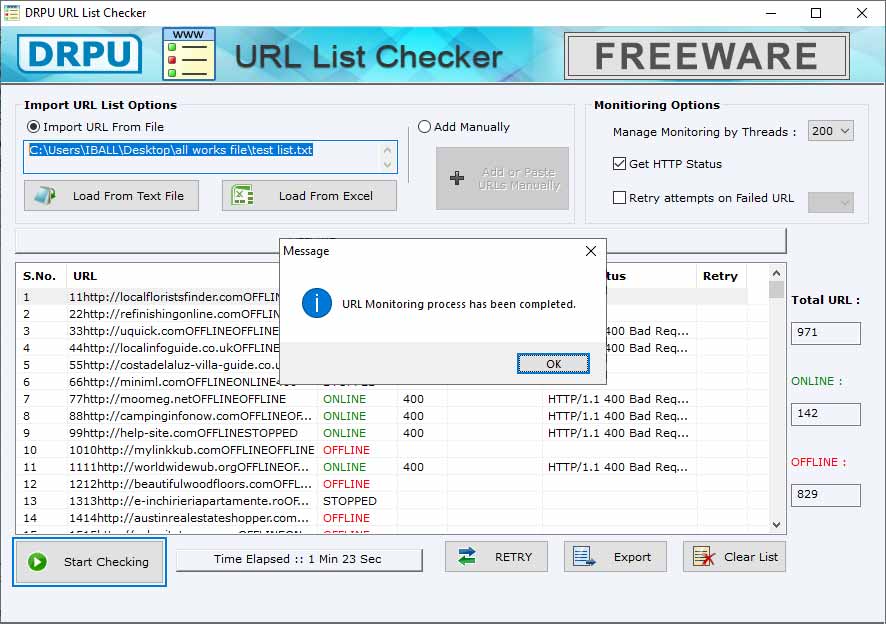 EXPORT :- After the completion of checking process you may proceed further and export the resultant list of URLs in two formats i.e. text and excel file with .txt and .xlsx extensions respectively.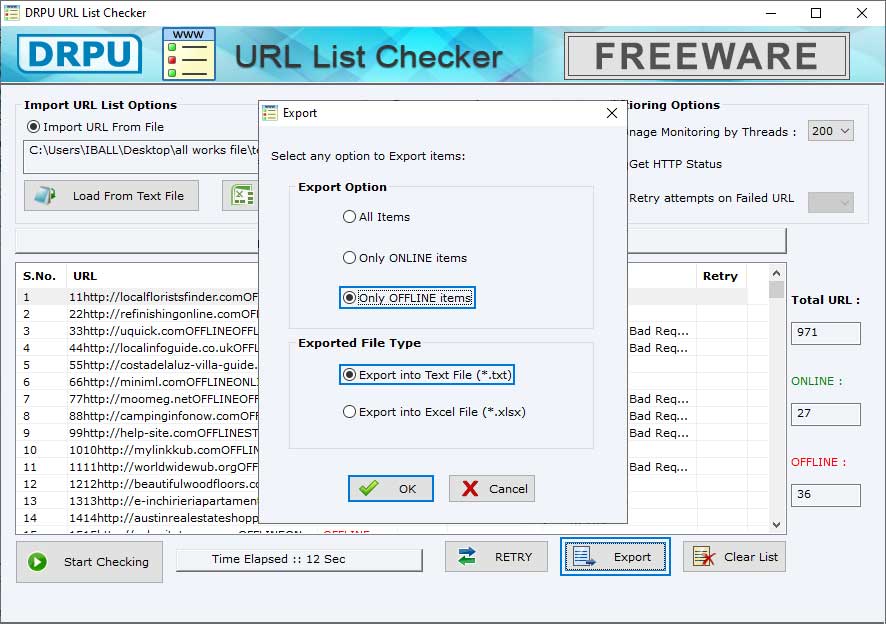 Software Features :-
CHECK BULK OF URLs :- Freeware Link Validation Program is capable to verify multiple URLs simultaneously at any instant of time.
GIVE QUICK RESULTS :- Software is less time consuming in nature. It is able to give resultant list of links in just few minutes.
PROVIDE INFORMATIVE DETAILS :- Link verification Application facilitates us with some important details of URLs like Status Code, Response Time, Content type and Length of the URL.
TOTALLY FREE :- Software is free of cost. Everyone can easily use this Tool.
EASY TO UNDERSTAND :- Software contains simple Interface and easy content so that everyone can use this confidently.
CHECK BROKEN LINKS :- Program is having the capabilities to check broken links like 404 Broken, 500, 503 Errors, etc.
Frequently Asked Questions (FAQ) :-
Q1. Why we choose your software?

Ans: DRPU Freeware URL Checker Software provides advance features and properties to check the status of links. Our software also provides facility to work on multiple URLs at the same instant of time.
Q2. Are you providing free trial?

Ans: We are definitely facilitates you to use and try this software without paying any charges.
Q3. How to connect with you if we are having any doubt?

Ans: We are providing you proper Email Support for your convenience. support@tradelabelsoftware.com
Q4. Is your software is compatible with latest window?

Ans: Software supports all the latest version of windows.
Download Free URL List Checker Software
[ 100% FREEWARE ]