Freeware Video Joiner Software
Video joiner software has ability to merging many short videos into a single large video without affecting video quality. Application provides control on sound specification and also choice to replace from stored computer library. It has option to save all video joiner using resultant videos in a specific folder on your system as per user choice. Software completes whole video joining processing very effectively in minimum amount of time. Video joiner is complete freeware tool to join the videos. It is useful for personal and professional purpose of video merger. Videos of this window joiner application are most probably fit for every social media platform.
How to merging videos using video joiner :-
Step 1 : Select or browse short videos or a video folder for combining and know about the complete information of videos name, size, format and other information of selected videos.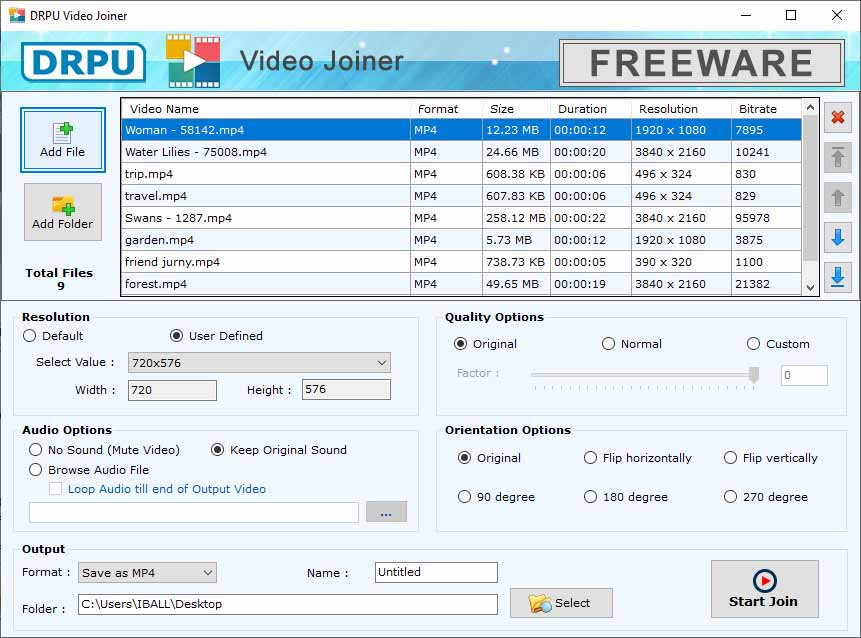 Step 2 : Software has adjustable option related to video editing. It has default and user defined change resolution option .You can also adjust the video resolution as per your need by choosing user defined resolution option.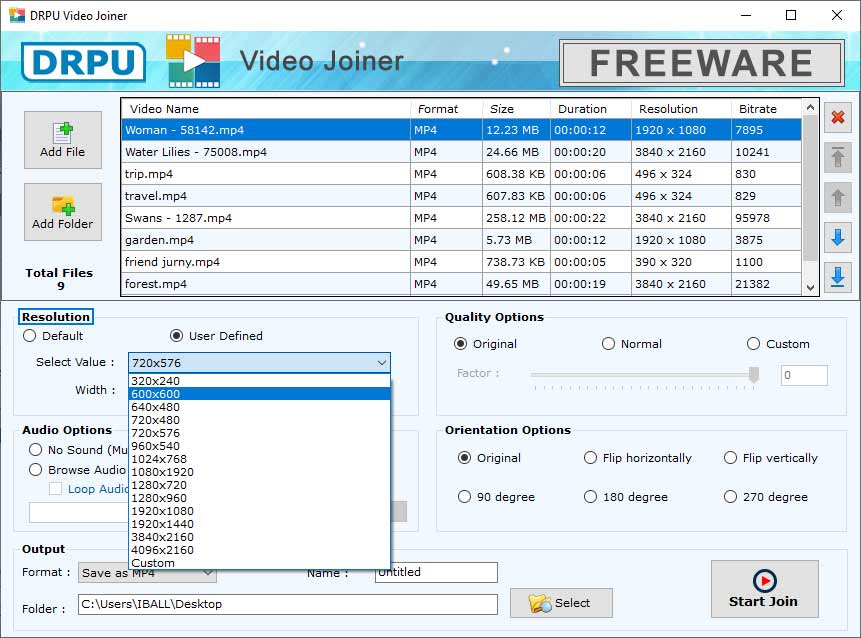 Step 3 : video joiner application has feature to save the one large video which is the result of complete process. You can define any name of that video file according to your choice to store in the system.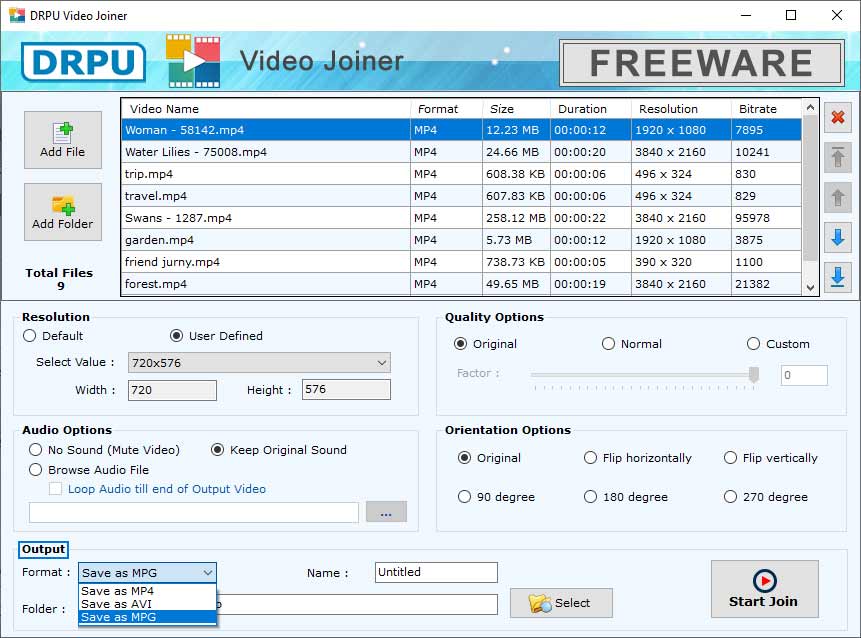 Features of video joiner :-
Software is very flexible with all types of video file formats.
Application generates accurate video result of whole processing.
It Provides stability in the quality of join video.
Free video joiner is absolute user convenient tool.
It has advance features and quality.
It is compatible with Windows 11,Windows 10 and all others windows operating system.
Application can customized video quality.
User have option to modify the audio of video.
There is no watermark applicable on video.
Select multiple videos of various formats that can be combined into one.
Download Free Video Joiner Software
[ 100% FREEWARE ]