Time Lapse Video Maker Software
DRPU Time Lapse Video Maker extracts various images from any video to generate a Time Lapse Video. Software facilitates us with photo capture delay feature to extract images from a video hours, minutes or seconds wise. Download Time Lapse Video maker Software allows us to add custom audio to a video. Application facilitates us to save the resultant video in multiple formats including AVI, MP4, MPG, FLV, MKV and 3GP, etc.
STEPS TO CREATE A TIME LAPSE VIDEO :-
If you want to create a Time Lapse Clip for your Video.
SELECT CAPTURE DEVICE OR START CAPTURING PHOTOS: - First step is to capture images. Freeware Time Lapse Video Maker provides some ways to generate a lapse video i.e. Select a capture device like webcam, Fetch an image folder from your system and start capturing real time images.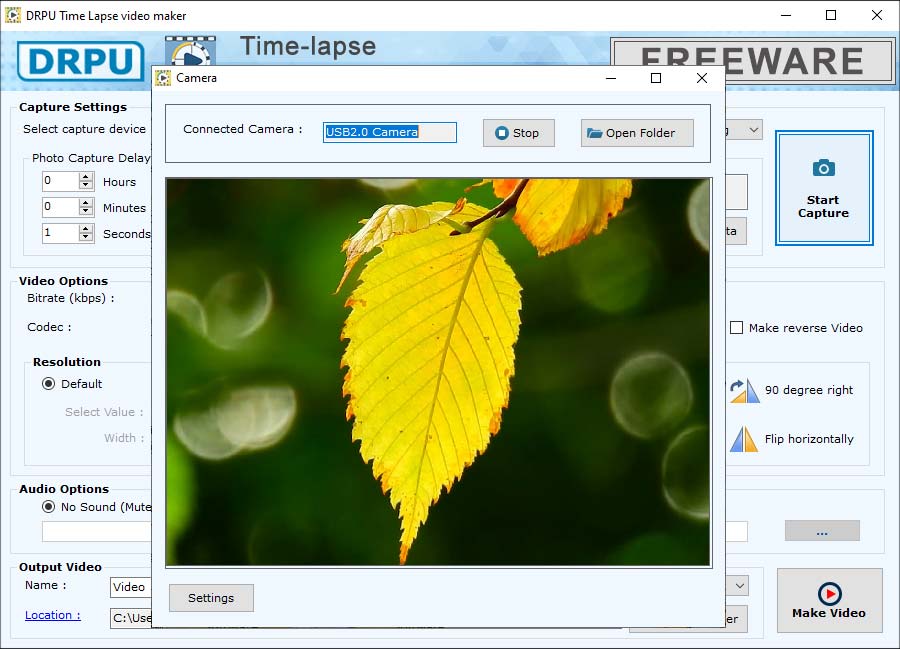 FIX THE ATTRIBUTES OF VIDEO AND AUDIO OPTIONS: - Fix the bit and frame rate from the available dropdown list. You are allowed to create video in different modes i.e. Monochrome, Sepia and Vintage mode, etc. Set the Resolution as height and width. Select the Orientation out of Flip Horizontal, None, Flip Vertical, 90 degree left and right, etc.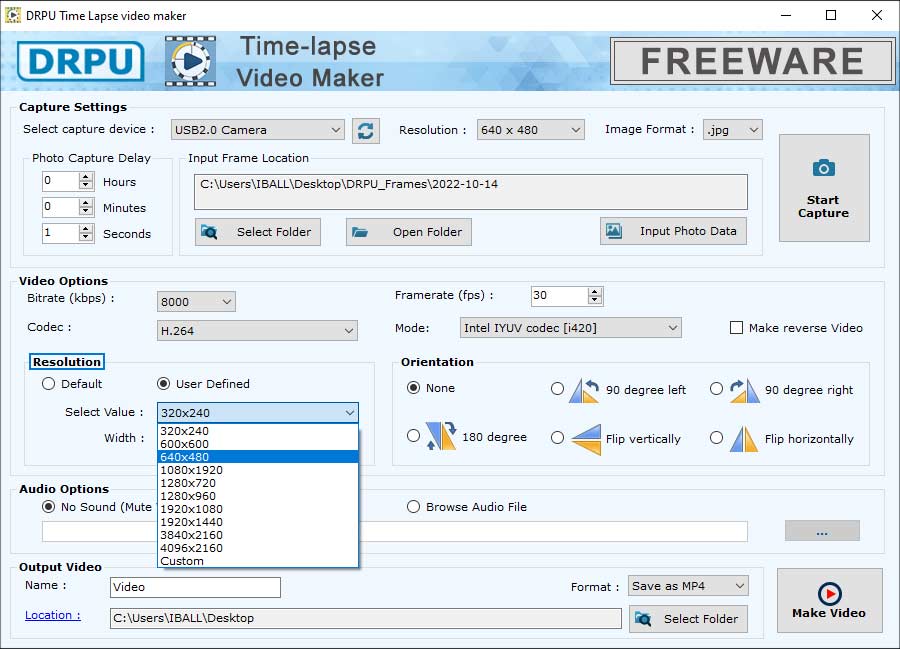 START MAKING VIDEO: - Click Make Video button to start the process of creating Time Lapse Video.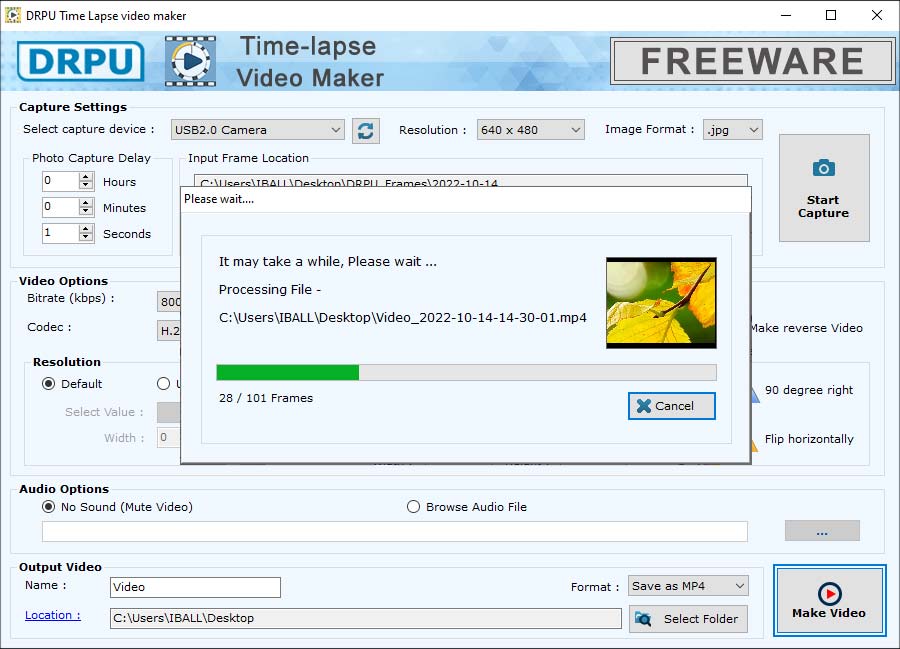 Features of Time Lapse :-
Software is free of cost everyone is allows to use this freely.
Time Lapse Video Editing Software also provides facility to reverse a Time Lapse video.
This Video Editing Program allows us to capture photos also.
Download Time Lapse Video Maker Software is less time consuming in nature.
Editing Tool is capable to create time lapse on the basis of hours, minutes and seconds as well.
Program holds basic user interface so that everyone can easily create a Time lapse videos.
Software facilitates us to save the resultant video at desired location of our system.
Download Free Time Lapse Video Software
[ 100% FREEWARE ]