Read Text from Image OCR
Extract text from the image OCR software has ability to get text from an image or any other digital documents. Software uses optical character recognition which enables you to scan digital document to extract the text. It has option to read text and save on other editable text file as notepad text and XLSX output formats.
How to extract text from image using OCR Technology :-
Step 1: Selection of File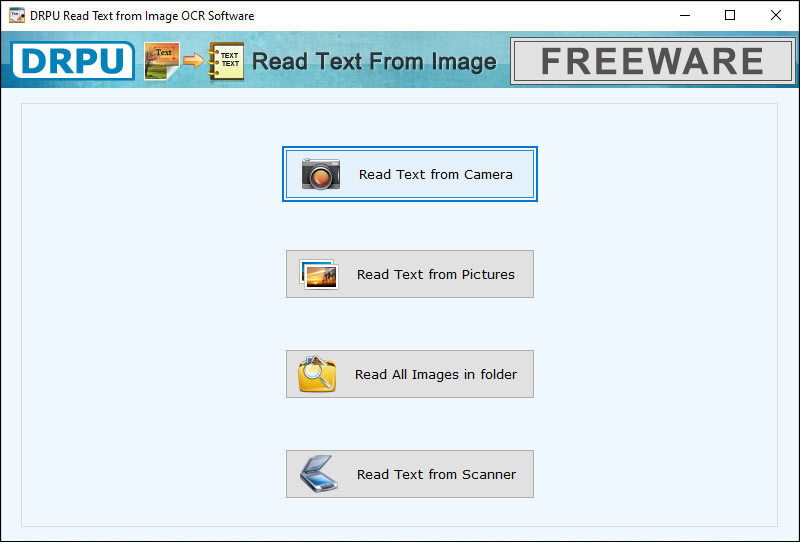 Step 2: Customization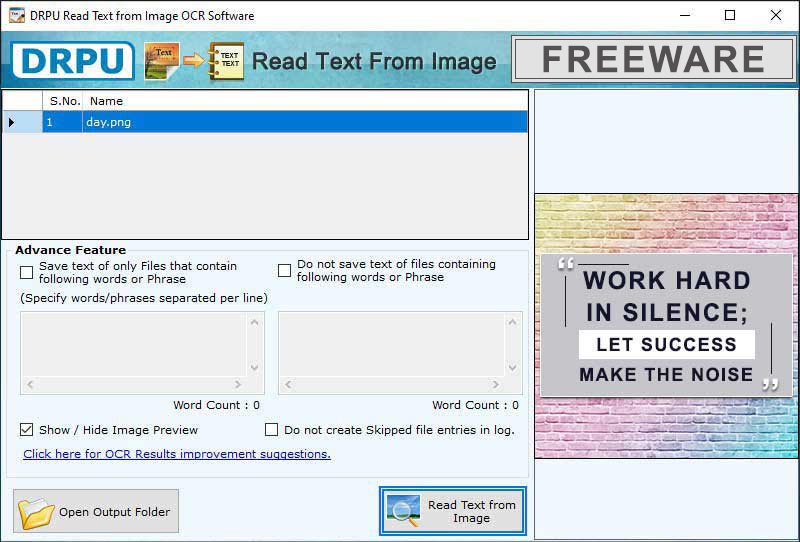 Step 3: Read and Save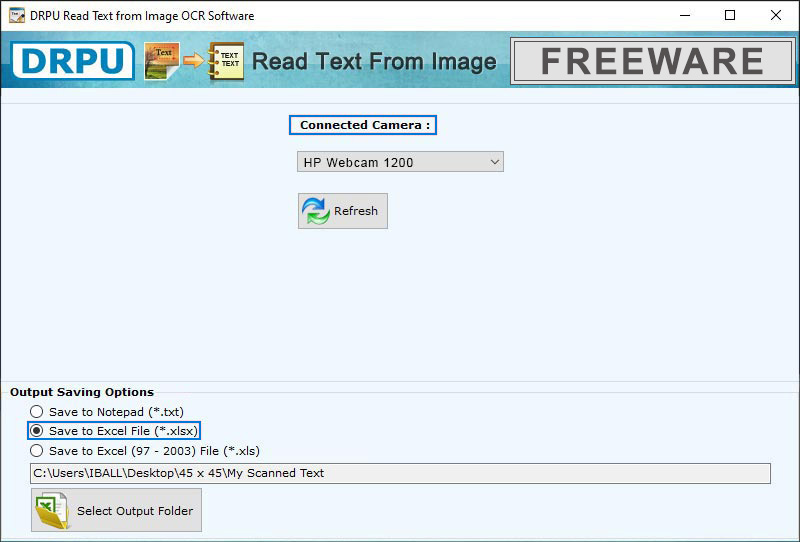 Software Key Features :-
Text Editing: Text OCR Application allows user to edit you extracting text after save that into an editable text files.
Simple Process: Software provides a simple process to perform the text extracting.
Accessibility: Anyone can access this word or text extracting software as per their need and choice.
Specified Output Location: Read Text Tool has ability to choose the output location of folder and file format to save text. Every file has option to customize the text according to your preference.
Work Efficiency: Application is able to maintain work efficiency. Every process is complete in a minimum time.
Absolute Free: Extract Text OCR Software is complete freeware tool. Anyone can download this application to use.
Download Free Read Text from Image OCR Software
[ 100% FREEWARE ]